Christmas in Breckenridge – Our Favorite Events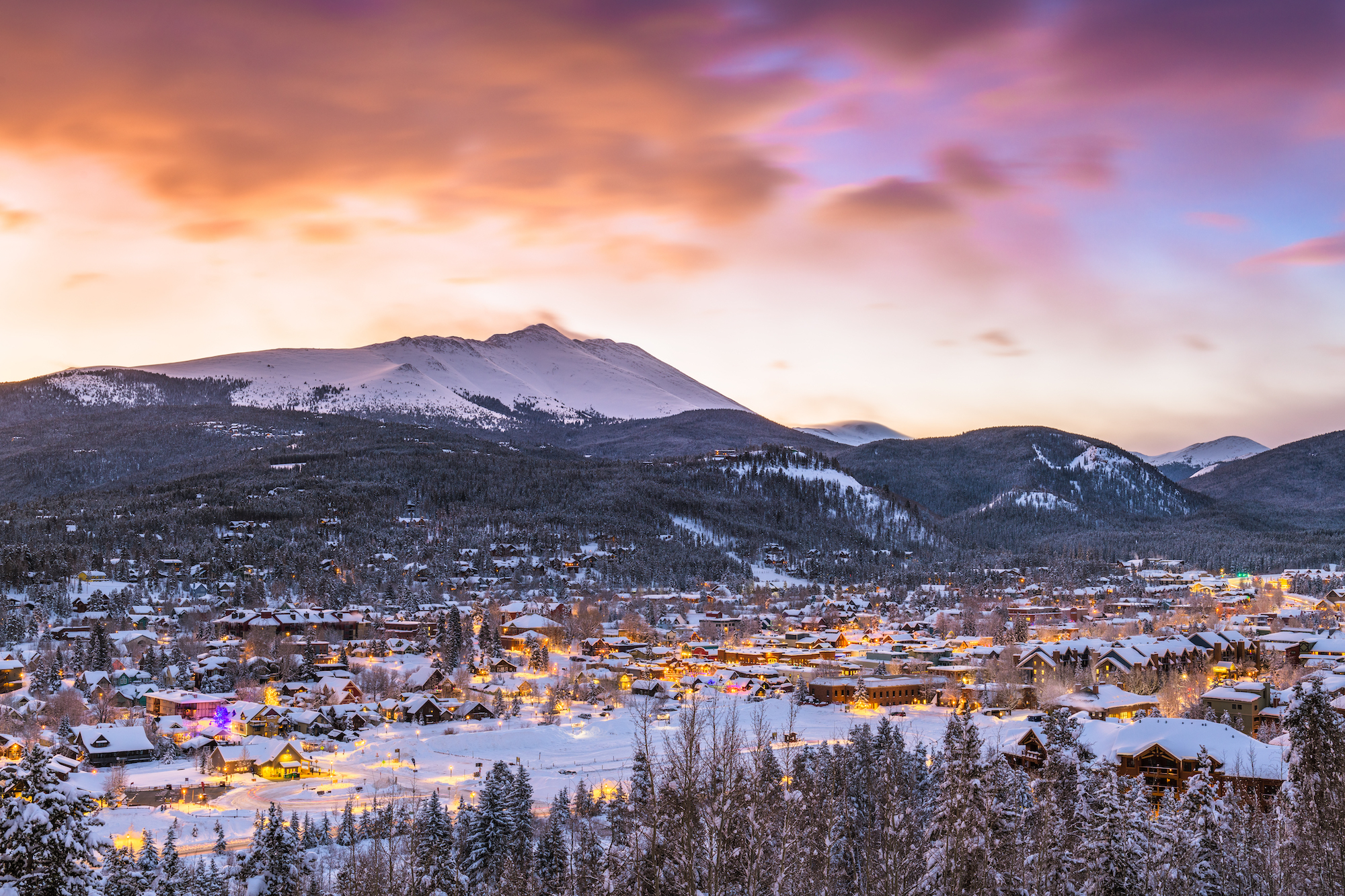 You can come to Breckenridge in December for world class ski runs, but you can also enjoy magical events and experiences. During the Christmas season the town lights up dark nights with spectacular Christmas displays and festive events. Here are a few of our favorite events that you should come up to the high country for.
Race of the Santa
Every year, the first week of December features the Race of the Santas. Come in costume to join hundreds of other Santas running down Main Street. If you don't want to run with the Santas, you can feature your furry friend in the dog parade, or help your child run in the Moose March. Some events require pre-registration so check out the event schedule on GoBreck.com.
When the sun goes down the town lights up with millions of festive lights and a ceremonial tree lighting. Main Street Breckenridge transforms into a magical winter wonderland. You can take your little ones to see Santa at the decorated Barney Ford Museum in the evening. Many of the local businesses offer special deals, gifts, or events throughout the day. Be sure to take you time and enjoy all that Breckenridge has to offer. Pick up one of a kind Christmas gifts for all of your loved ones, during this festive season.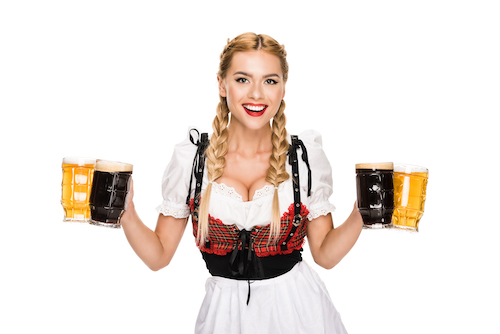 Ullr Fest
Ullr Fest pays homage to the thing we worship most in Breckenridge, snow! Ullr is the Norse god who is known for skiing and hunting. During Ullr Fest the locals and guests of Breckenridge alike put on their horned Viking helmets and celebrate our beloved winter season. Ullr Fest runs from December 11th-15th in 2019. It includes a giant bonfire, a community parade, and the crowning of the Ullr king and queen. Sign up to be one of the many participants in the world's longest shotski (unofficial). Take the family to the free skate party on Saturday at the Stephen C. West Ice Arena. Close out the weekend at the Riverwalk Center enjoying the American folk artists, the Wood Brothers. For a complete list of activities and events visit GoBreck.com
Victorian Tea
Treat yourself to an old fashioned Victorian tea at the Briggle home in Breckenridge. In 2019 the tea is hosted on Dec. 22 from 2:00-4:00. You can enjoy old fashioned treats and formal tea, while being entertained with stories of historic Breckenridge. Reservations must be made in advance at BreckCreate.org.
Skate with Santa
You can give your kids the magical experience of skating with Santa on Christmas Eve day. Stephen C. West Ice Arena offers an open skate with Santa from 1:00-4:00 on December 24th. Regular admission fees and skate rental fees still apply.
New Year's Torchlight the Parade
Every year the Breckenridge Ski and Ride School lights up the runs of Breckenridge with a torchlight parade. You can view the torchlight parade from one of the many parties throughout the town of Breckenridge. The Maggie offers a stunning view of the torchlight parade along with an extravagant New Year's Eve party. Enjoy a day of skiing and close out the year with the many aprés ski events in historic Breckenridge. If you plan on eating out on New Year's Eve or New Year's Day, be sure to make a reservation.
A High Country Christmas
There is plenty to do throughout the Christmas season in Breckenridge. Enjoy your favorite winter activities and events in an enchanting small town setting. Give you family a magical Christmas experience at one of the many Christmas events in Breckenridge. A high country Christmas is a memorable Christmas for everyone!