Pregnancy can be beautiful, but it can also have its challenges. Hormone changes can cause strong emotions and even anxiety and depression. Shifts in circulation, and weight can also cause joint pain and discomfort. Prenatal massage can address all of these issues so that you can feel more comfortable throughout your pregnancy.
Regulate Hormones
Hormones tend to go haywire during pregnancy as your body works to support a developing baby. According to the American Pregnancy Association, prenatal massage can actually lower hormones such as cortisol that cause stress and anxiety. They can also increase serotonin and dopamine hormones. Lowered levels of these hormones are associated with depression. Prenatal massage can help regulate your hormones and boost your mood so that you feel emotionally well throughout your pregnancy.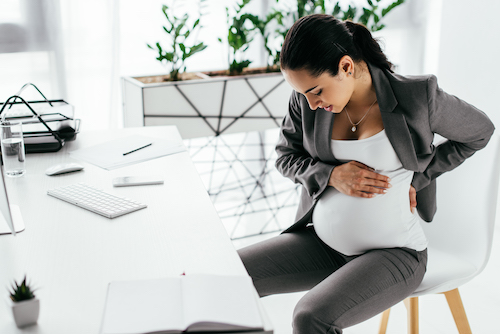 Relief For Aches And Pains
Joint aches and pains are common, as well as swelling of the joints. Sciatic nerve pain often results from the way the uterus sits on the lower back and pelvis. Prenatal message can improve circulation and help reduce swelling and pain that can make pregnancy challenging. Even in the late stages of a pregnancy, when simple movements can become difficult, massage can offer relief and comfort.
Services At The Spa At Breckenridge
At The Spa at Breckenridge, not only do we offer prenatal massage, but we offer full body treatments that can help soothe the aches and pains of pregnancy. Swedish style massage is employed to relax tense back and shoulder muscles. A full body massage includes the legs, feet, scalp, and face to relax and rejuvenate every part of your body that is working so hard as your baby develops. There is a misconception that massaging feet can induce labor. Parents Magazine assures readers that this is not true. You can pamper your feet with worrying about inducing a premature labor. Rose oil and body butter used for nourishing the skin are formulated to be safe for use during pregnancy. These massages are administered while you lay on your side, supported with a body pillow for maximum comfort.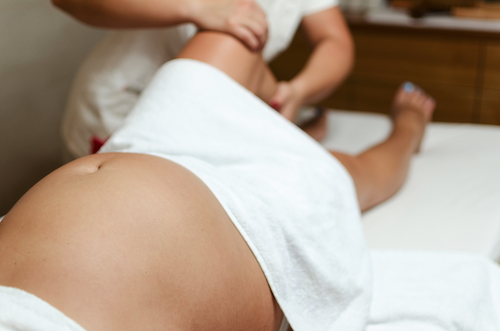 Check In With Your Doctor
Talk with your doctor before you schedule your prenatal massage in Breckenridge to make sure there aren't any concerns you or your massage therapist should be aware of. Prenatal massage is considered safe for pregnancy, but there are a few, rare situations in which a doctor may advise against it.
Your Prenatal Care Routine
Include massage in your prenatal care routine. It is important to care for both your body and mind as you prepare for the birth of your little one. Massage will help you stay calm and relaxed throughout your pregnancy so that you can focus on the joy of developing life and expanding your family. Even labor and delivery can go smoothly when you have included massage in your prenatal care, according to the American Pregnancy Association. Schedule your prenatal massage at the Spa At Breckenridge today and start enjoying your pregnancy.