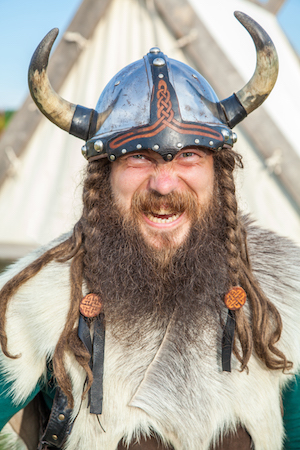 Ullr Fest is an annual festival that takes place every January in Breckenridge. This year's festival, Jan 11-14 2017, is the 54th Ullr Fest. This festival is named after Ullr (pronounced Oool-er), the Norse god of winter. Ullr was handsome, strong, wild and loved a good party. He was also a lover of snow and winter, and was often depicted as traveling the countryside on skis or skates.
To locals and avid skiers, Ullr has become the bearer of snow and good skiing conditions. When there is no snow, pray to Ullr to bring it! When it's dumping, well, Ullr must be happy!
For locals, Ullr Fest is the time to let your hair down a bit. Much like a weekend long snow dance, this is the local's way of remembering and celebrating the reasons to live in the high country: love of snow and winter.
And like Ullr, the locals know how to celebrate.
Here are a few of the events to check out.
Ullr Parade
This parade is known for being a little wild and crazy. Local businesses go all out making floats and competing for cash prizes. Bystanders and participants alike dress in full Viking costumes. Past floats have included hot tubs, ski jumps and life-sized snow globes.
Just before the parade, participants over 21 years of age are invited to join in the World's Longest Shot-ski. This event broke a world record last year with 831 participants. If you haven't seen a shot-ski before, it consists of a ski with shot glasses attached. When the ski tilts up, those lined up take their shot. In the case of Ullr Fest, that's about a quarter mile long ski and almost 900 shots!
Watch this video to see a video of last year's shot-ski.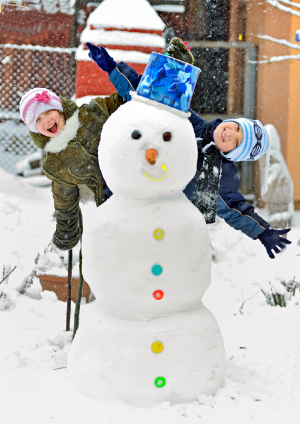 Ice Skating Party
For a more family friend activity, bring the kids to the Steven C. West Ice Arena for ice skating. Kids can also decorate Ullr helmets.
Family Snow Day, which takes place at Carter Park will have sledding, snowman building and other fun games for the whole family.
There's also a hockey game with the Breckenridge Bucks versus the Colorado Thunderbrids.
Ice Plunge
And what winter festival would be complete without an ice plunge? Last year more than 200 people jumped into Maggie pond to prove their love of winter (or something like that).
Whatever your poison, this event is fun for locals and tourists alike. Come join us and celebrate winter!
For a full schedule, check out the Go Breck website here. http://www.gobreck.com/events/ullr-fest#horizontalTabEvents1