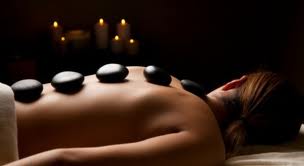 Want to feel closer to your mountain surroundings while getting a massage? If so, a hot stone massage from our Summit County spa might just do the trick! Why? I'm glad you asked. A hot stone massage in Breckenridge uses warmed stones that are positioned on parts of the body to maximize the therapeutic benefit – warmed stones of which a good deal of come from the local Blue River which just so happens to run right through our "backyard." Be one with nature with a hot stone massage from The Spa at Breckenridge!
What is a Hot Stone Massage?
This variation on classic massage therapy uses heated smooth, flat stones that are strategically placed on key points of the body to maximize its benefits. The stones are typically river rocks or other smoothed out stones made of basalt that are heated in sanitizing water before their use. Why river rocks? Well, that is easy. River rocks are usually smooth because they have been smoothed over time by the river's current. Why basalt? The high iron content in these types of rocks helps the stones to retain their heat during the massage.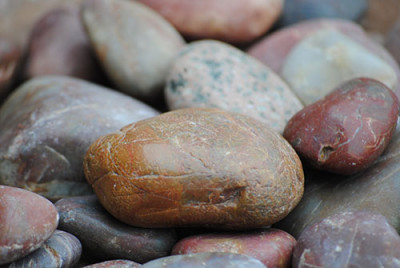 In this procedure, the stones are first immersed in water and heated by electric heater until they have reached a certain temperature range. Then the stones are strategically placed on points of the body that include specific locations on the back, palms of the hand, or between the toes, but will vary sometimes depending on the client's condition. While the physical benefits should seem obvious (pain relief, muscle relaxation & improved circulation), hot stone massages can also have psychological remunerations as well. In fact, some massage therapists believe that certain points of emphasis with the hot stones can be energy centers that help the body to rebalance body and mind. This technique of using hot stones for healing dates back to ancient times, so you know something that has been around that long is sure to work! You be the judge.
Benefits of a Hot Stone Massage
How do you know if a hot stone massage is right for you? One of the most common questions we get is whether to get a hot stone massage versus a Swedish massage or a regular massage etc. While other massages will help relieve pain caused by tense muscles, stiff joints or injuries, a hot stone massage typically provides much greater pain relief because of the intense nature of the massage. The hot stones allow the therapist to penetrate deeper, leaving you feeling physically better than a different type of massage that doesn't combine heat.
If your muscles are overly tense, a hot stone massage is also a great method for muscle relaxation. The heat from the stones aids your muscles in relaxing, which allows the therapist to manipulate the deep tissue more effectively without using deep pressure. Typically, overly tense muscles will hinder the benefits of a massage procedure, so here the heated stones will provide the extra relaxation you need for the massage to be beneficial in easing those sore muscles and releasing tension.
Are you suffering from poor circulation? Well, your deprived circulation can lead to fatigue, which in turn tenses the muscles and leads to a buildup of lactic acid and fluid. A hot stone massage can help improve circulation by resting the stones on trigger points before starting the actual massage. As the heat penetrates into your deeper body tissue, your blood vessels will open and improve your circulation. As a result, this increase in circulation will deliver more oxygen to the muscles which will help ease those aches and pains in the process. People who tend to feel chilly and have cold feet and hands can benefit from a hot stone massage as well.
I mentioned earlier that a hot stone massage can also help rebalance your body and mind. Well, for many people this is true. The deep sense of relaxation that this type of massage brings on can help ease some of your mental stress and tension, leading to some positive mental benefits. Anxiety disorders and depression can also be combatted as a result. Remember, however, that massage therapy is not meant to be a substitute for traditional medical care, but is a valuable addition to your overall treatment plan.
In addition to the aforementioned, other conditions that people might consider getting a hot stone massage for include, arthritis, osteoarthritis and insomnia.
What Can I Expect During my Hot Stone Massage?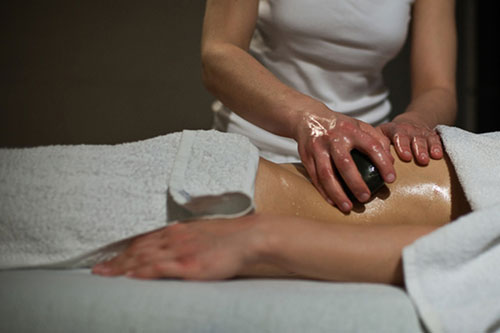 While laying face down, your massage therapist will often begin by applying oil to your body allowing the stones to glide smoothly along your muscles. After the stones are placed on the strategic locations and have relaxed the muscles, your therapist may put down the stones and use their hands to directly massage the skin. But, sometimes the stones themselves are used to massage certain areas of the body. Either way, however, the hot stones are often placed back onto the body and left for a short period of time. You may then be asked to turn over onto your back (depending on your condition) where small stones are placed between your toes or in the palm of your hand while the above sequence is then repeated.
Our spa in Breckenridge offers two options for hot stone massages – 60 and 90 minute varieties. The choice is up to you, but typically depends on the severity of your condition.
Caveats
First off, the information contained here is for educational purposes only and is not a substitute for the advice, diagnosis and treatment you will get from a licensed physician. With that being said, a hot stone massage is not recommended for those that have an infectious skin disease or open wounds, immediately after surgery, after chemotherapy or radiation, and for those with rheumatoid arthritis. Pregnant women should also check with their doctor before considering a hot stone massage, as during pregnancy you core body temperature should not be raised during treatment.
If this all sounds good to you, and you feel it might benefit you mentally and physically, contact us today to book your hot stone massage.