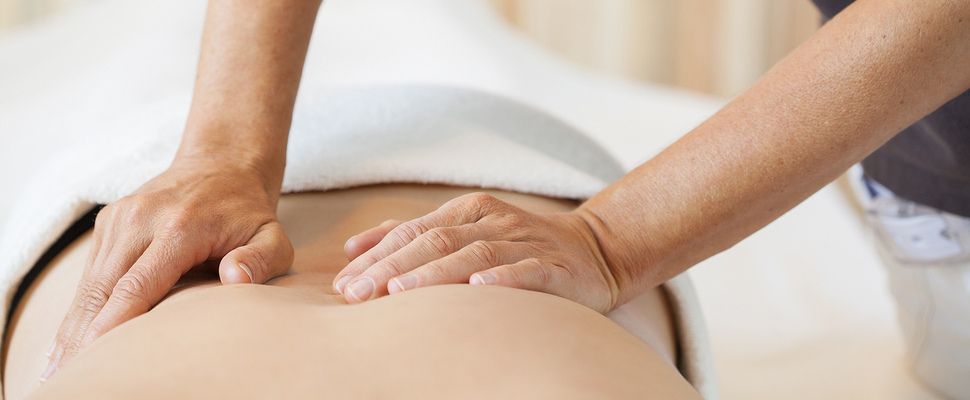 One of our Breckenridge spa's offerings, a Deep Tissue Massage – or deep muscle massage – is a massage technique that aims to stimulate the muscles and soft tissues that are deeper and further away from the surface of your skin. Compared to the more general relaxation specific massage techniques, deep tissue massages are more intense in pressure with slower movements and are typically more focused on specific areas of the body to be able to reach the sub-layer of muscles and fascia (the connective tissue surrounding muscles).
So, what exactly happens and during a deep tissue massage and how do you know if you should get one at our Summit County spa. Read on to find out.
Why a Deep Tissue Massage?
Many people get a deep tissue massage to help alleviate chronic aches and pains, especially when looking to decrease lower back pain, or to free tension in a stiff neck, sore shoulders, upper back or to loosen tight muscles in their arms and legs. So, if any of this pertains to you, then you might want to entertain the idea of visiting The Spa at Breckenridge to give it a try.
Not everyone should receive a deep tissue massage, though. Someone who has never had a massage before may not want to go for the gusto right away, but it will ultimately be the responsibility of the massage therapist to determine if it is right for you.
How Does it Work?
Chronic muscle tension or injury shows up in bands of painful and rigid tissue in your muscles, tendons and ligaments. These adhesions can result in blocked circulation and cause pain, inflammation and limited movement. A deep tissue massage will help to physically break down these adhesions to relieve the pain and restore movement back to its normal state. Warm massage oil and direct deep pressure on relaxed muscles help to achieve this result.
Deep tissue massages have many benefits, but here are the most typical reasons we use deep tissue massages on clients:
Reduced mobility / Reduced muscle movement
Chronic muscle pain
Fibromyalgia
Injury from repetition (Carpal Tunnel Syndrome)
Poor Posture
Injury Recovery (after an accident)
Increased levels of muscle tension
Deep Tissue Massage Pain
The old adage "No pain, no gain" does not necessarily pertain to this type of treatment as many people often fall into a deep state of relaxation during a deep tissue massage. However, during a deep muscle massage "discomfort" is normal and will often be felt when there are variations within the tissues. But, the discomfort that is felt is usually described as a "good hurt" rather than pain. Because of the fact that people have different tolerances to pain, however, therapists are advised to work within that client's comfort level knowing that it will take several more treatments to achieve the same results for someone with a lower threshold for pain. Results will occur, just at a slower rate. Just make sure to alert the therapist when things hurt and any pain or soreness is out of your comfort range. After your massage you will often feel some stiffness or pain, but it should subside in a day or two.
So, if this sounds like something that you want to try, check out our website and book your appointment today.