Getting your first massage in Breckenridge, or anywhere else for that matter, can be a daunting experience for the novice, to say the least. There are so many questions and concerns floating around in your head in anticipation of your first massage that you might not be able to make sense of them all. So, we are here to help calm those fears. The following is a list of some of the most common questions we get from first-time clients and their answers. Just remember, however, if you question is not listed here, please do not hesitate to ask our staff prior to or during your visit.
What Should I Expect During My First Visit?
Your massage therapist will typically ask that you fill out a health history form before asking you what areas need to be worked on, any conditions that need to be addressed and if a massage is appropriate for you. Make sure to list all medications and health concerns so the therapist can tailor your session to your specific needs without doing any damage. It is also a good idea to list any allergies that you have so they won't conflict with any oils or lotions used during your massage.
Where Will My Massage Take Place?
At our spa, we are pleased to offer a relaxing, tranquil environment that draws its inspiration from Breckenridge's surrounding mountains and lodgewood pine forests with natural wood frames and deep red and chocolate walls. Each room is catered towards your relaxation with a table designed for your comfort and soft music if you would like.
Is Clothing Optional?
Depending on the technique of the specific massage to be administered, you may or may not need to be undressed. With that being said, a full body massage is best done when completely undressed. If you feel more comfortable leaving your underwear on, then undress to the level you are comfortable with …. If you are unable to relax because of removing clothing, then that defeats the entire purpose of the massage. Your massage therapist will give you the needed privacy to undress and will provide you with the necessary draping for areas not being worked on and/or the genital area(s).
What Do I Do During My Massage Treatment?
Be comfortable. It's ultimately up to you what you do … some prefer to close their eyes and relax while others prefer to chat it up. It's your massage, so whatever feels natural to you is the best way to relax. Don't worry about the rest, as your therapist will either move you or ask you to move if you need an adjustment in your position.
What if I Get an Erection During My Massage?
This is the most common reason why men may avoid getting a massage. Well, sometimes it happens and there is no reason to be embarrassed. Your therapist has seen it all, believe me. It is perfectly normal for this to happen as touch administered to any part of the human body can trigger the parasympathetic nervous system and can result in a partial or complete erection. If you are still concerned about this, you can wear a more fitted underwear to provide more support than traditional boxers. Our educated and professional massage therapists understand this and it will not be an issue for him or her.
How Long Will My Massage Last?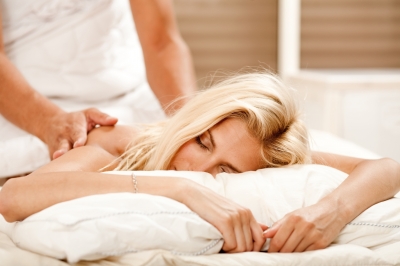 For optimal relaxation, a 60 or 90-minute session is preferable. Our Summit County spa offers both lengths, but also has additional 30-minute add-ons that are only partial sessions such as upper or lower body specific. While these times are adhered to, you should always allow for some relaxation time before and after your treatment.
Will My Massage Hurt?
The answer to this is as varied as the many types of massages available. The most typical massage – the Swedish Massage – usually starts with broad strokes to relax the nervous system and ease muscle tension. As you become more and more relaxed, the therapist will gradually increase pressure to relax specific areas and to relieve other areas of muscle tension. With this being said, there are different types of "hurt" … a "feels good" hurt and an "ouch, stop it" hurt. Any massage done properly – even a deep tissue massage – should lie within the "feels good" hurt range. The most successful massage will work with your body's natural response, not against it. Oils and lotions are widely used to allow your muscles to be massaged without producing excessive friction to the skin. Just remember to communicate with your therapist about your level of pain.
Can I Talk During My Massage?
If you would like to talk, go right ahead. Your treatment is all about you relaxing and enjoying the experience, so if talking helps you to relax then do it. However, many therapists recommend not talking in hopes that you will relax a bit more and let your mind float free and live in the moment. Ultimately, however, it is sometimes important that you do speak up if the therapist is doing anything to make you feel uncomfortable. Let them know if their pressure needs to be changed (lighter or deeper), if you get too warm or too cold, if the room is too bright or too dark, or if something just isn't working for you. Don't feel like you have to entertain your therapist … they are there to help you relax and rejuvenate.
Will the Massage Oils Affect My Skin?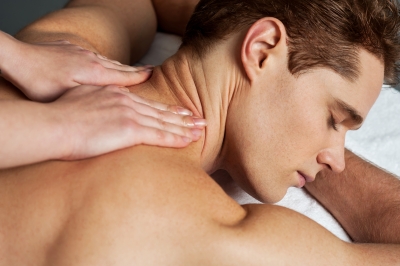 Our spa in Breckenridge uses only the highest quality products and will administer hypoallergenic massage oils and lotions to your skin to avoid a break-out. However, we do have an assortment of other oils and lotions should you have a sensitivity to certain types of products. Please bring this to your therapist's attention of that is the case.
How Will I Feel After the Treatment?
Once again, depending on the administered treatment, this will vary. With most massages you will feel very relaxed afterwards, but with a deep tissue massage, for example, you may be slightly sore the day after. Expect to feel a significant decrease in aches and pains, and after an initial period of feeling extremely relaxed you may experience a heightened awareness, increased energy and greater productivity for days after your treatment. Make sure to keep your body's tissues hydrated and healthy by increasing your water intake after your session … toxins are released from your soft tissues during the massage and this will encourage the full release. Sometimes it is recommended that you take a hot Epsom salt bath to encourage the process a bit.
Conclusion
Now that we have tackled some of the most common questions regarding your upcoming massage in Breckenridge, hopefully we have calmed your fears and hesitations. Please contact us at any time if you have any other questions for us so you can enjoy your massage experience to the fullest.
Images courtesy of stockimages & imagerymajestic at FreeDigitalPhotos.net