Summer in Breckenridge means sunshine. Bright sunny days are perfect for hiking, biking and other adventures, but they are not great for your skin. You will need to take some extra measures to protect your skin from the intense sun during the summer. According to an article from the Huffington Post, UV radiation can be up to 10% more per 1,000 feet of rise in elevation from sea level. This is due to the atmosphere getting thinner as the elevation increases. You can check the UV index on the EPA website. Currently, Breckenridge ranks at 11, which is considered extremely high.
Everyday Care
For daily care of your skin, you should use a facial moisturizer that contains sunscreen. This will protect your skin as you move about your everyday activities. If you are going to be out and about longer, you will need to add more protection.
Prevent Exposure
The best way to protect your skin is to prevent it from being exposed. Wear lightweight, long-sleeved shirts, and wide-brimmed hats to shade the most vulnerable parts of your body. Sunglasses also protect the tender places around your eyes, as well as your eyes themselves.
Sunscreen
In addition to covering your skin you can wear a high-SPF, waterproof sunscreen. Often, people experience fewer sensitivities to mineral-based sunscreens than other types. It is important to reapply after two hours, or after you go swimming. Even if it is waterproof sunscreen, it can wear off.
Time Out
You should also consider a break. When you have been out in the sun all day, look for some shade to take some shelter in for a while. Go inside for lunch around noon, when the sun is most intense. Don't push your skin to the limits. You can also bring an umbrella if you are going to an event where you will be outside most of the day.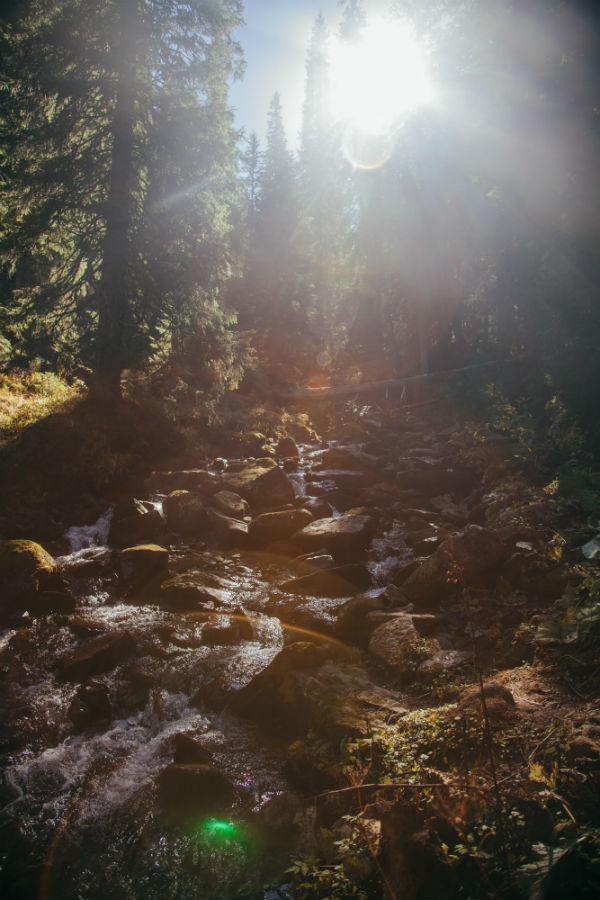 Stay Hydrated
Staying hydrated won't protect you from a sunburn, but it can help you feel your best. Skin can become very dry in this extreme climate. Drinking water will keep you hydrated and feeling well. A moisturizer or lotion will also help your skin feel soft and smooth. Take extra care of your skin when you are feeling dry or irritated and schedule a body treatment at the Spa at Breckenridge.
Protect Your Skin
At the very least sun can cause damage that results in pesky wrinkles or age spots as we grow older. At its worst, sun damage can result in cancer. While a golden tan may be desirable now, your skin will thank you later for covering up and preventing damage.
And when all else fails, consider our anti-aging facial to help your skin heal! Check out our full list of facials.