Finding the right massage therapist can be challenging. Your massage therapist should be someone you feel comfortable talking with. You will need to share details about your health history, as well as your health and wellness goals with your massage therapist. In order to experience the stress relieving benefits of massage you must find a massage therapist that makes you feel comfortable and well cared for. This can be especially difficult if you are on vacation to Breckenridge, but still want to enjoy a massage while you are away. How will you find the right massage therapist for you?
Certifications
The very first thing you need to know when looking for a massage therapist is whether or not they are certified. A certification ensures that they have the appropriate education and training hours necessary to provide the right care. It is especially important to look for a certified massage therapist when you are pregnant. You will want to find a massage therapist who has training specific to pregnancy and pregnant women's bodies. This will give you peace of mind as you seek the relaxation you need during pregnancy.
Talk About Your Massage Needs
It is okay to talk with a receptionist about the different types of massage offered, as well as the level of training their massage therapists are required to have. It is important to make sure a massage therapist can meet your health needs.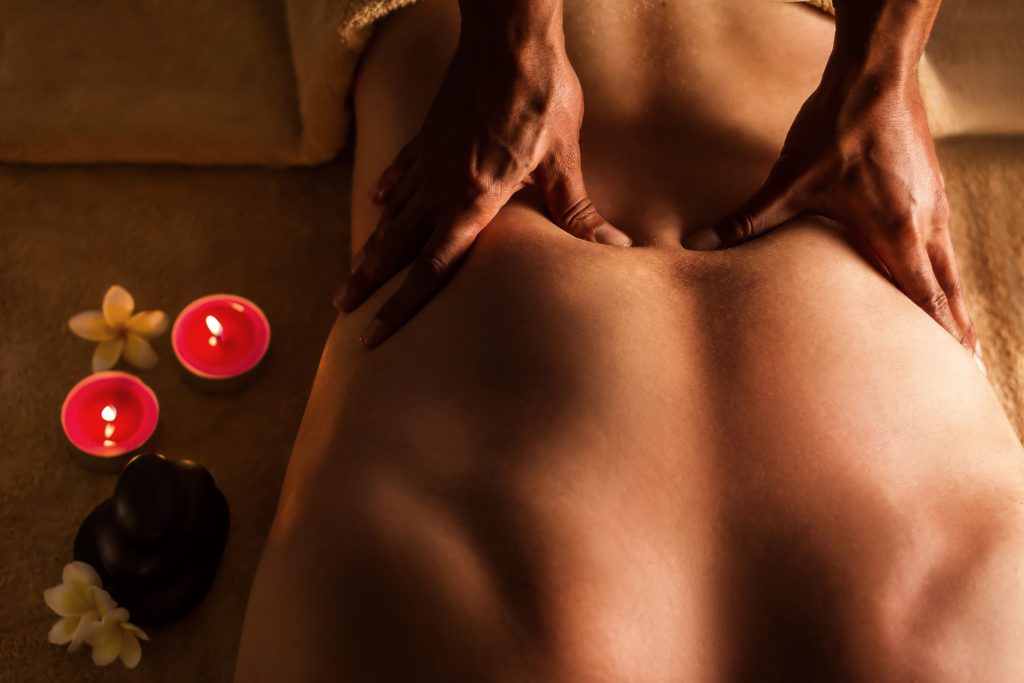 Sports Recovery Massage
With a certification being the bare minimum you can work from there to find a massage therapist you love. Many people who come to Breckenridge for vacation are here for sports such as skiing, hiking, mountain biking and other outdoor activities. Will you be looking for sports recovery massage? This type of massage focuses on reducing muscle soreness and inflammation, and keeping you limber and flexible. This type of massage can help keep you active throughout your entire vacation and reduce the risk of serious injury.
Convenient Location
You will also want to find a convenient location. Rather than taking the gondola, bus, or navigating traffic and parking lots, imagine being able to ski right into your spa and then hit the slopes when you are done. Or, gliding in to relax in a warm soaking pool after an intense day on the mountain. If your spa is far away from the slopes, you will have to waste precious skiing time getting to and from your massage appointment.
The Spa at Breckenridge
The Spa at Breckenridge offers everything you are looking for in a massage therapist in Breckenridge. Whether you are a local that stops in regularly, or a tourist hoping to add rest and relaxation to your vacation, the Spa at Breckenridge can accommodate you. Our convenient ski in and ski out location won't take you off the hill for too long. Pop in and enjoy a massage and a soak in our warm pool or hot tub and then take in a few more runs before the day is over.
Call for Your Appointment.
We offer certified massage therapists that can perform a variety of different massages including Swedish massage, deep tissue massage, hot stone therapy, prenatal massage, and sports recovery massage. We also offer aromatherapy massages and add-ons. Our skilled therapists will melt away your stress and leave you feeling refreshed and rejuvenated. If you are looking for a massage therapist in Breckenridge, call the Spa at Breckenridge to talk with us about all of your options and to schedule your massage today.