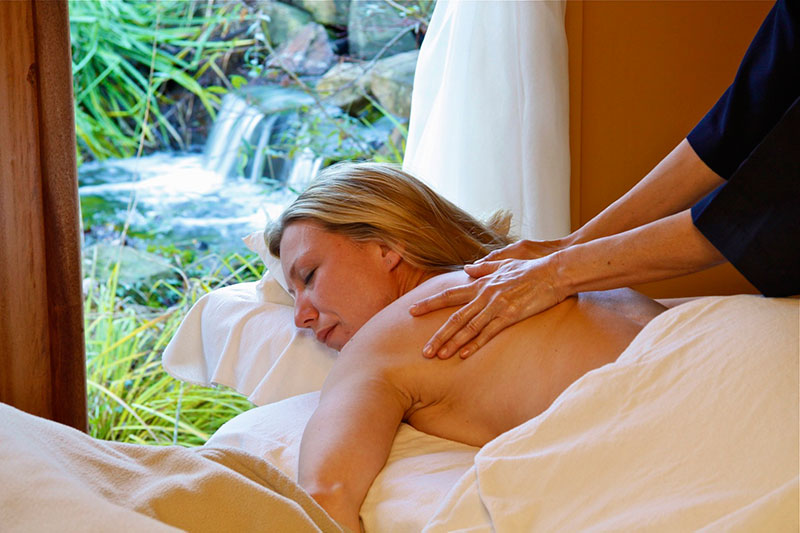 The most common and widely known massage in the West is technically referred to as a Swedish massage. This is the modality that comes to mind most often when people think about massage and if you are looking to get a massage in Breckenridge for the first time, a Swedish massage would be the best place to start. Why? This type of therapeutic massage is performed by our trained and licensed massage therapists with its primary goal being that of relaxing the entire body. Read on for more information about this classic massage.
What is a Swedish Massage?
As I already mentioned, the primary goal of a Swedish massage is for overall relaxation … hence it being the most popular service offered and requested at our Breckenridge spa. But, this massage technique does go beyond relaxation. Swedish massage is also extraordinarily beneficial for decreasing toxins in the muscles, increasing the level of oxygen in the blood and improving circulation and flexibility while easing tension.
The technique is rather simple – the massage therapist rubs the muscles with long gliding strokes in the direction of blood returning to the heart. But, the massage can be performed in a variety of ways … slow and gentle or vigorous and bracing, all depending on the therapist's style and what she is trying to accomplish. Typically, the therapist will lubricate the skin with oil and perform strokes that warm up the muscle tissue and release tension by breaking up muscle knots and other adhered tissues or adhesions. Other techniques can include percussion-like tapping, pressure applied by the hands and palms, firm kneading, bending and stretching.
Prior to your session, your massage therapist will ask you about injuries or any other conditions that they should know about such as allergies, special conditions like pregnancy and tightness or pain. It is a good idea to also let your therapist know your preference for light or firm pressure, but you will always have the chance to communicate your needs during your massage so that it is customized to your specific needs.
After your initial consultation you will undress and drape yourself under a towel or sheet. You usually start laying face down before the therapist moves to the front of your body, but each therapist has their own style and technique so it may be different each time. A Swedish massage usually includes deeper work on areas of specific muscle tension, so make sure to ask them to spend more time on those certain areas. If you want firmer pressure or more intensive work, you might be better suited for a deep tissue massage. Our Breckenridge spa offers both a 60-minute and 90-minute session for your choosing.
Why a Swedish Massage?
Besides the obvious factors such as relaxation, stress reduction, improved blood circulation and pain management, Swedish massages have been shown to achieve some other pretty important benefits. The National Center for Complementary and Alternative Medicine published a study that found those who received a 45-minute Swedish massage experienced significant decreases in levels of cortisol (stress hormone) as well as arginine vasopressin, a hormone that can cause an increase in cortisol levels. These same volunteers also saw an increase in the body's number of lymphocytes – white blood cells that are part of the immune system – and a boost in the immune cells that can help fight colds and the flu.
Why is it Called a Swedish Massage?
Swedish massage has its foundation in the Western concepts of anatomy and physiology as opposed to Asian massage systems that base the concepts on energy work on "meridiens" or sen lines. This concept is referred to as Swedish massage because of its pioneering by Swedish physiologist, Per Henrik Ling (1776-1839) at the University of Stockholm. In the early 19th century, Ling created a system called "Medical Gymnastics" that included movements performed by a therapist, and eventually became known as "Swedish movements" when it came to the United States in 1858. Now it simply known as Swedish massage and became the foundation for other types of Western massage that includes sports massage, deep tissue massage and aromatherapy massage.