A week of skiing can be hard on your body if you aren't used to that level of activity. But don't stress, a sports massage can get you back out on the hill faster! Sports Massage is a great way to relieve post workout pain and muscular strain.
Once in Awhile Exertion
Sports massage can be especially ideal when your workout uses new muscles or strains old injuries. A ski vacation often involves intensely using muscles in ways they aren't used for everyday activities. If you don't take care of yourself, you can experience muscle soreness and even injury. A sports massage can keep you up and running so that you can hit this slopes again quickly. You don't want to use up too many vacation days on rest or recovery.
Regular Routine
If you include workouts as part of your everyday health regimen, you should consider including sports massage in your regular routine as well. A regular sports massage will improve range of motion, keeping you limber and preventing injury. It can also boost your recovery time so that you can keep working out and push your limits further.
See a Doctor for Injury
Runners World reminds sports enthusiasts that massage therapists are not doctors. If you have a sports injury, you should see you doctor first for a diagnosis. Once you have a diagnosis, you can work with your massage therapist to discover methods for relieving pain and starting on the road to recovery.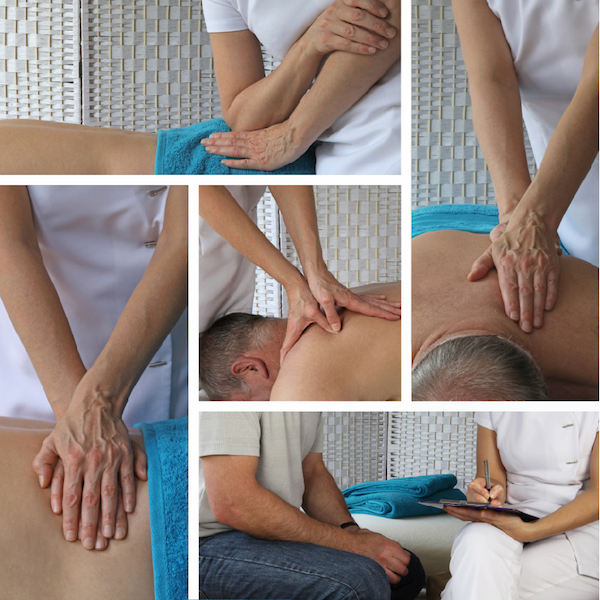 Deep Tissue Massage
Sports Massage differs from Swedish Massage or other massage therapies that focus on relieving stress and tension. Sports Massage focuses on specific muscles and target areas. It often includes deep tissue massage and myofascial release massage. It will require intense pressure and may involve a bit of discomfort. Keep in mind however, you should not experience significant pain. If you are in pain during the massage, your body will tighten up and make your massage less effective. Tell your massage therapist when you are experiencing pain and discuss your comfort level with extreme pressure. It is important to communicate with your massage therapist so that you can accomplish your specific goals during your massage.
Stay Healthy
If you are an active person, incorporating sports massage into your workout routine can help you workout more efficiently and help you avoid time off due to injury or recovery. Stay in action when you use sports massage to take care of your body.
The Spa at Breckenridge offers a "Mountain Recovery" massage that will help you recover from all of your mountain adventures, whether it is skiing, hiking, or biking. Include this sports massage in your vacation so you can go home feeling great.