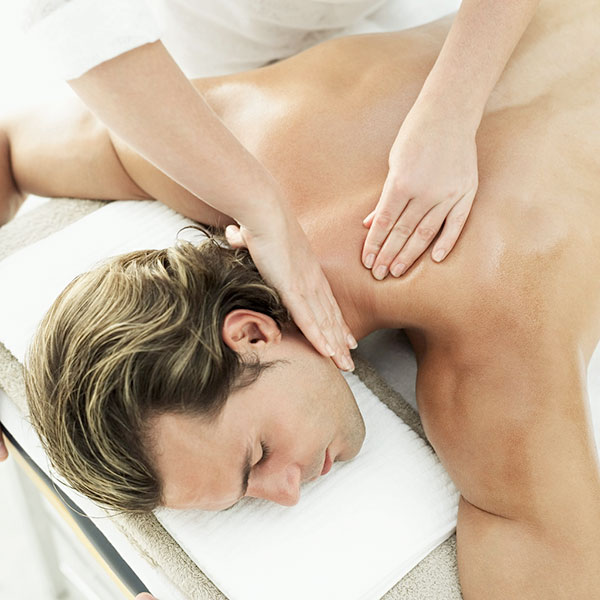 While it used to be taboo, thankfully the days of men cringing at the thought of going to a spa are over. And actually, it seems to be quite the opposite as men are now heading to spas in record numbers. But, just because this unthinkable social practice seems to have gone by the wayside, it doesn't necessarily mean that the male species is at ease with the confusing etiquette at our Breckenridge day spa and health spas in general. So, here are some tips for those guys out there that might be a little hesitant to show their face at a spa.
Tipping is OK
If, at the end of the treatment, you are happy with what was accomplished, feel free to tip your massage therapist. Instead of inviting them to your locker room to grab your wallet, however, just ask for their name and leave your tip for them at the front desk.
The Early Bird Gets the Worm
Going to a spa is not like getting a haircut … you can't show up on time and expect it to start right away. Since the entire point of your spa visit is to ultimately get into a state of relaxation, you will want to arrive early to fill out the necessary forms, de-robe and relax before your treatment. This is not likely to happen if you show up a stressed out mess because you have been rushing to get there on time. Plan your time wisely and your will reap the awards.
Take Advantage of the Facilities
For must of us, spas are not cheap by any means. So, if you are going to be spending upwards of $100 on a massage, why not make the most of it by taking advantage of all the facility has to offer. Our Summit County spa just so happens to be located in BlueSky Breckenridge Resort so the amenities are second to none. Enjoy an outdoor heated pool, one of three hot tubs with mountain views, steam rooms a state-of-the-art fitness center and ski-in/ski-out ability to Breckenridge Ski Resort's Peak 8. These niceties are here to help you relax your mind and muscles and make the most of your treatment.
Communication is Key
Now that we've gotten over the notion that men are too manly to go to a spa, there is no reason to be too manly to let your massage therapist know about how hard or soft you would like your treatment to be. Hey, if you want to be beaten black and blue, go for it. But, remember that the masseuse will not judge you (or care) about how hard or soft you want the pressure, but it is ultimately up to you to let them know.
Napping is OK
Falling asleep during a Breckenridge massage is totally fine. Don't feel like you're being rude to your masseuse … they might actually enjoy the peace and quiet just like you! Remember, you are going to our spa to relax/unwind, and if a little nap helps you accomplish this, then go for it. Just try not to drool, though, it is still super awkward.
Conclusion
So, gentlemen, we hope this helps you show your man card the next time you visit our spa in Breckenridge. Don't worry, a trip to the spa does not diminish your manliness. And, if you have any other questions about your upcoming treatment, please contact us and we will be happy to help.