Weddings are no longer single day events. Instead, the festivities can stretch throughout the week or month as everyone involved prepares for this momentous occasion. A spa day with the bridal party offers the perfect opportunity for the bride to spend time with her best friends, prepare for the wedding and relieve pre-wedding stress.
Facials
Nothing will help a bride sparkle like a facial. A facial will help rejuvenate skin, making it look radiant. Eye treatments will eliminate dark circles and reduce visible fine lines. Unwind with a scalp, and hand and foot treatment. An added hair treatment will boost shine and volume. The bride's natural beauty can take center stage when her skin is pampered with a custom designed facial.
Relax
A massage can help melt away all of the stress that can come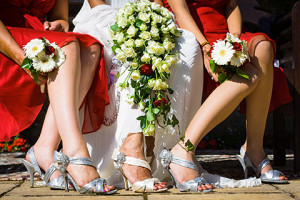 from planning the details of a wedding and bringing two families together. Body treatments provide the ultimate in relaxation. These full body, relaxing skin treatments will help the bride and the bridesmaids look and feel radiant. Carefully chosen aromatherapies that accompany body treatments can relieve tension and invigorate the bride.
Quality Time
Quality time with friends is one of the most difficult things to squeeze in during all of the wedding festivities. It is also one of the most important things to do. Between massages, facials or body treatments you can relax and enjoy time together in our heated pools or conversation tubs. Soak in the relaxing heat of the water and the enchanting vistas while sharing cherished memories and hopes for the future with your best friends.
The Party
A spa day is the perfect prelude to a night on the town celebrating the bachelorette or the ideal way to relax and refresh after a memorable night.
Special Packages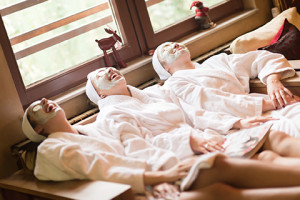 The Spa at Breckenridge can offer special packages for wedding groups that can be customized to meet your needs, whether you want a facials, or a full body treatment. Food and drinks can even be provided to complete your day.
Pamper the Bride
This luxurious spa is the perfect way to pamper the bride, work in some quality girl time and ensure the bride is looking stunning and feeling relaxed on her wedding day. Coordinate the perfect day for your bachelorette so that she feels special as her significant day approaches.