Everyone wants healthy younger looking skin. Taking care of your skin will help your skin stay youthful longer. You will be able to maintain a radiant glow and reduce blemishes. Here are a few tips from the skincare professionals at our spa.
Don't Take too Many Showers
While summertime and adventure activities may leave you feeling hot and sweaty, taking more than one shower a day can dry out your skin. It would seem like more water would help your skin, but a hot shower can leave your skin feeling distressed. If you are planning on physical activity, save your shower until after you are done.
Do Use Sunscreen, Sunscreen and More Sunscreen!
For a long time we have associated a tan with healthy, glowing skin. Now we know that a tan means the skin is damaged. Skin damage will eventually lead to wrinkles, age spots, and even cancer. Always use sunscreen that is SPF 15 or higher. For protection that is even better than sunscreen, cover skin with a light-weight shirt, hat, and sunglasses. Elle suggests that if you don't want to go without the tan, use a sunless tanner. There are a lot of great tanners that can give you a natural look without damaging your skin.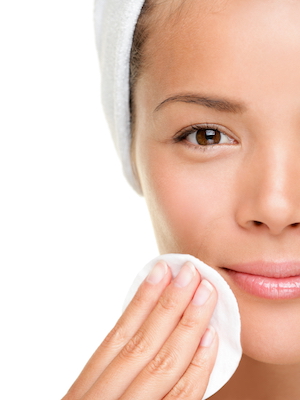 Don't Sleep In Makeup
A long day can tempt you to crash without taking time for your nightly skin care routine. However, every time you sleep in makeup you are distressing your skin. An article from Odyssey points out that sleeping in your makeup can cause breakouts and even aging. Be sure to wash your face every night to make sure your skin can breathe.
Do Moisturize at Night
According to Huffington Post, new skin cells grow faster at night. Take advantage of your skin's natural work by adding a nighttime moisturizer. These night-time products can be a little thicker than daytime moisturizers and work to hydrate and repair your skin after a hard day of exposure.
Don't Use Too Many Products
Using too many products can stress your skin. Too many layers of makeup, too much exfoliation, too many cleansers or toners will leave your skin feeling stressed and can contribute to redness or blemishes. Find the right regimen for your skin and stick too it.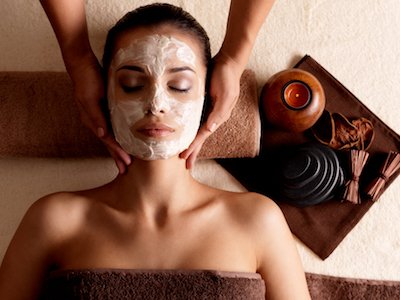 Do Get a Facial
Facials can relieve tension and help your skin look radiant. Our spa in Breckenridge uses a combination of massage, exfoliation, essential oils and treatments customized to your skin type for a facial that will restore and refresh your skin. Whether you are looking for a deep cleanse or to combat aging, The Spa at Breckenridge has a facial that will fit your needs.
Do Develop a Good Skin Care Regimen
Your skin requires daily care. It is important to find a routine that benefits your skin and stick to it. At the very least, your routine should include cleanser and moisturizer, but you may want to include makeup removers, serums and treatments. You can talk with our professional aestheticians if you have questions about what skin care techniques are right for your skin.