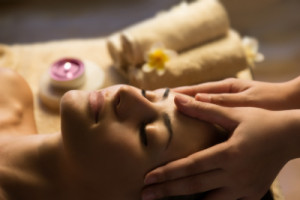 As we mature, our skin begins to show signs of age. Years of laughing create lines on our foreheads and around our eyes. The force of gravity pulls down on our necks, cheeks and eyelids. Exposure to sunlight deepens wrinkles and causes spotting. While we should take pride in the wisdom that comes with maturity, we don't have to show it off on our faces. A facial is a great way to relax, pamper yourself, and reduce signs of aging.
You can get a facial in Breckenridge that can stave off the signs of aging. Not only will an anti-aging facial leave your skin looking younger and healthier, you will also feel relaxed and rejuvenated.
So how does it work? Here's a breakdown.
Collagen
As skin ages, collagen breaks down faster and is replenished slower than when skin was younger. It is collagen that keeps skin firm and plump looking. As it breaks down, skin begins to sag and wrinkle. A facial will help stimulate collagen regeneration and help your skin look tighter.
Antioxidants
At The Spa at Breckenridge your therapist will first cleanse and exfoliate your skin. Secondly, they will massage your face with oils that are known for cell renewal and contain antioxidants. In an article for WebMD, Sumayah Jamal, MD, an assistant professor of dermatology and microbiology at NYU Medical Center, explains, "antioxidants are nutrients that, when topically applied, disarm and neutralize free radicals before they harm skin — so they can play an important role in antiaging skin care." Free radicals come from exposure to sun and pollutants. Over time our skin is exposed to free radicals that can cause significant damage. Antioxidants fight free radicals and prevent the damage to skin they can cause.
Lymphatic Fluid
Following the massage, two masks are applied that will hydrate the skin, encouraging it to look firm and smooth. While the masks are working, you are given a lymphatic massage which tightens the area under your eyes.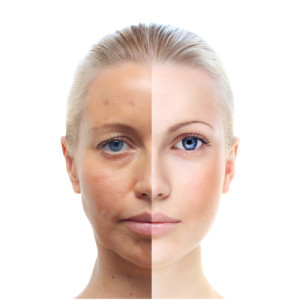 Our lymphatic fluid works to eliminate toxins from our body. As we mature, our lymphatic fluid circulation slows down. Often, it pools under our eyes and causes puffiness or bags. Massage encourages lymphatic fluid to drain and will help the area around your eyes look supple.
Look Radiant and Youthful
Each step of the Age Repair Facial offered by The Spa at Breckenridge is specifically designed to help you fight the signs of aging. Every cleanse, oil and mask has a distinct purpose that keeps your skin looking firm. Paired with an excellent skin care regimen, a facial will keep you looking young and healthy.
See our full facial menu or call to reserve an appointment today.