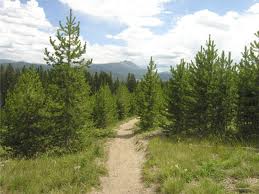 While Breckenridge, Colo., is known for its amazing skiing, hiking and biking, if you visit this quaint town, you will realize it has so much more to offer. From shopping to restaurants and outdoor activities, Breckenridge is the perfect place to visit whether it's summer or winter.
Visiting Breckenridge in the Winter
If your travel plans include making a trip to Breckenridge in the winter, you will find plenty of outdoor and indoor activities to keep you busy. With winter temperatures averaging around 28 degrees during the day, you should be sure to partake in the area's outdoor adventures, leaving plenty of time to explore the town.
Skiing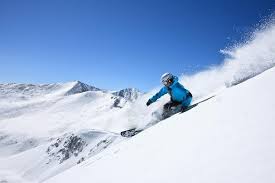 No article about Breckenridge would be complete without talking about the town's skiing, as it is home to the popular Tenmile mountain range. With an average of 15 inches of snow fall a month, the slopes are perfect for beginner to advanced skiers.
Whether you an advanced skier or a novice, Breckenridge offers a variety to slopes for everyone's ability. Breckenridge offers advanced terrain and some of Colorado's steepest slopes as well as trails for newbies. Whatever your skill level, you'll be able to take in the stunning views of the mountains as you glide down the slopes.
Snowshoeing
If skiing isn't your thing, try some snowshoeing to take in the mountain views. Check out the miles and miles of manicured cross-country skiing and snowshoeing trails between Breckenridge's two Nordic centers. Take a self-guided tour or sign up with one of the town's local tour guides.
Sledding
Looking for some family fun? Try some sledding at Carter Park. Free to all ages, this adventure is sure to be a day of fun. If you didn't pack a sled, don't worry, local grocery stores have snow tubes and sleds for purchase, making it an easy way to enjoy the hills.
Winter Biking
With the many trails available throughout Breckenridge, it's no wonder people take advantage of exploring them all year long. Winter biking provides the perfect amount of discovering and sightseeing of the area's breathtaking views. Bring your own bike to ride or rent one from the town's bike shops. You'll need fat tires to traverse the snowy trails, but you'll have loads of fun, exploring the mountain side.
Around Town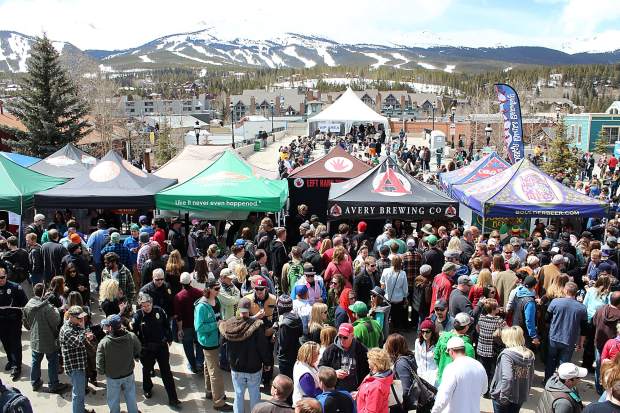 If you want to take your exploring indoors, visit Breckenridge's Main Street. Home to shops, restaurants and a variety of nightlife, you won't be disappointed.
Shopping
After your day outdoors, take in some of the local shops. With more than 200 stores located on Main Street, there is something for everyone to enjoy. From art galleries to chic boutiques, you'll be sure to find exactly what you are looking for.
Visit the town's jewelry and antique stores for a special gift or get some gear for the slopes at the local sporting goods stores. Rentals for skiing, snowboarding and bikes are also found, as well as some souvenir shops to remember your special trip.
Spa Treatments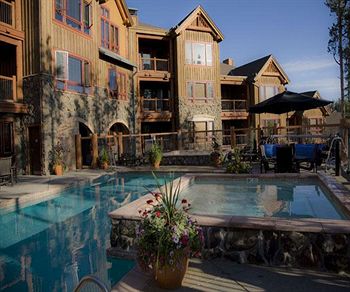 After a day outdoors, take some time to relax with a massage. This will get your sore muscles from skiing in tiptop shape for the next day and is a great way to help you unwind after a busy day.
Choose from a deep tissue massage to heal injured muscles or a lighter massage to unwind with a Swedish massage. If you are particularly tense in one spot of your body, a more focused massage can alleviate your tension points. Massage is especially good to alleviate back pain and headaches and can be used to treat cancer, osteoarthritis and anxiety.
Or, choose a variety of spa treatments designed to help you relax. Alone or as a group, a spa trip can provide you with an array of services such as; massages, facials, hot stone treatments or manicures.
Dining
You'll surely build up a hunger after a long day of adventures. With more than 100 restaurants mixed within the town's historic buildings, you'll find the perfect spot to enjoy a bite to eat. Casual spots offer everything from burgers to pizza, while the fine-dining destinations provide mountainside atmospheres. Some of the best chefs are located right in Breckenridge, providing diners an experience to remember. For a lite-bite, try a local coffeehouse or bakery or stop by the town's ice cream and candy shops for a snack.
Nightlife
Nightlife in Breckenridge includes; happy hours and après-ski celebrations as well as local talent and touring musicians to entertain you. The town features a variety of bars, taverns and nightclubs, depending on your preference. The Backstage Theatre also presents award-winning evening shows that you can take in.
Visiting Breckenridge in the Summer
If winter is not your thing, visit Breckenridge in the summer. Its warm summer months are the perfect time to enjoy the outdoor landscape and for some, are the reason they stay all year. You definitely won't be bored as its list of adventures to try in the summer is extensive and all are set against a mountain drop back.
Hiking
Try some hiking on Breckenridge's extensive trail system. You can walk or run the winding paths along the Blue River or transcend summits of the highest mountains in the area at more than 14,000 feet above sea level. This is a great way to take in the scenery and get some fresh air and exercise.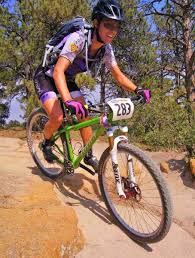 Biking
Breckenridge is a bike friendly town, winning a gold level as one of most bicycle friendly communities in North America from The League of American Bicyclists in 2014. The city was built with bikes in mind, allowing them on roads or trails. A full week is dedicated to bikes with Breckenridge's Breck Bike Week held every summer.
Fishing
With the Blue River offering plenty of rainbow trout, fat browns and some cutthroat trout, it is the perfect spot to do some fishing. Spend a relaxing day on the crystal-clear water, which runs directly through the heart of Breckenridge,
You'll also find a series of lakes surrounding the mountains that are also ideal for fishing. One in particular is the nearby Lake Dillon, which is stocked more than 50,000 rainbow trout at the beginning of each summer. Take a personal guided fishing trip with one of the fishing companies in town or go it alone. You never know what you'll find.
Whether you visit Breckenridge in the winter or summer, you'll be sure to find something to do. Whether it's skiing the slopes or fishing on the Blue River, it will certainly be an experience you remember and come back over and over again for.