No matter how much of an experienced skier or snowboarder you are, some muscle soreness is inevitable after a day on the slopes.
Skiing and snowboarding are full-body workouts, but both sports still primarily involve the lower body muscles (namely hip muscles, hamstrings, quadriceps, and calves). Your core muscles are intensively used, too. Post-workout neglect or one little wrong move on the slopes, and you can end up with a serious injury. That's why it's extremely important to give your muscles some TLC after a day of shredding snow.
The following three recovery tactics are surefire ways of relieving and nurturing your muscles after skiing or snowboarding. Following one, two, or all three of these tips will have you feeling like a million bucks in no time.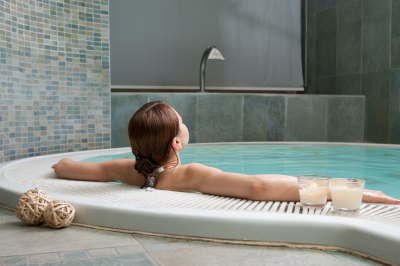 1. Eat foods rich in protein and carbs within 45 minutes after skiing.
When you work out, your muscles use up your body's supply of protein and carbs and you want to replenish your body to help it rebuild and repair your muscles. Exercising can use up your body's glycogen supply and tear up your muscles. Protein-rich foods give your body the amino acids it needs to restore your muscles. Carb-rich foods will replenish the glycogen in your body. Some protein-rich and carb-rich foods include fruit, vegetables, sandwich wraps, Greek yogurt, protein shakes, and eggs.
2. Relax in a hot tub.
Soaking in a hot tub is pretty much a must-do during a Colorado skiing getaway, and the good news is that it's actually beneficial for you! Relaxing in a hot tub for about 20 minutes is a great form of heat therapy as it soothes sore muscles. Submerging your tightened muscles into a hot tub will loosen them up and increase more blood flow to the area.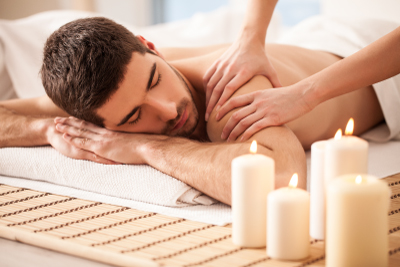 3. Get a sports massage.
After a day at Breck, a good, deep tissue sports massage can do wonders to your sore muscles. Even if you're not an athlete, you can benefit greatly from a sports massage after a day on the slopes. It comes with a ton of advantages, including but not limited to:
Relaxed muscles
Less pain
Improved circulation
Increased flexibility (which is great if you're planning on hitting the slopes again the next day)
What better way to end your skiing vacation on a high note than to go home all comfortable and relaxed? Don't let your sore muscles ruin your vacation. Take care of them, and you'll be golden.
Book one of our professional massage therapists today for our post workout massage in Breckenridge.