At over 9,000 feet, air that is already dry year round becomes even drier in the winter. The harsh climate, lack of humidity, and exposure to sun can wreak havoc on your skin. What can you do to protect your skin during the winter?
Sunscreen
Sunscreen is vital to healthy skin. Snow reflecting UV rays along with the already thin atmosphere can heighten your risk of sun damage. The only way to avoid this damage is to cover as much skin as possible and apply sunscreen to any exposed areas. In the winter, it is often your nose, cheeks, lips, and neck that receive the most exposure. Wear goggles or sunglasses to keep the sun off the sensitive area around your eyes. Protecting your skin from the sun will help it stay healthy and younger.
Moisturize
Moisturizers are also an important part of your skin care routine in the winter. Applying moisturizer while your skin is still damp can seal in moisture and help your skin feel supple longer. Choose thick creams to apply at night and lighter lotions for daytime use. WebMD suggests oil based lotions rather than water based for extra protection.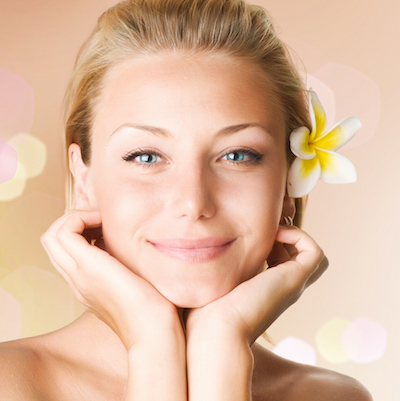 Hydrate
Water loss is constant during the winter. Whether you are out on the slopes or relaxing by the fire it is important to stay hydrated. The easiest way to hydrate is to drink water instead of other drinks. Avoid caffeinated, sugary drinks and alcohol. These drinks can leave you feeling parched. If you do want to splurge on a special drink, make a habit of drinking a glass of water before and after. Try adding lemon, lime, or cucumber to your water for a touch of flavor. While extra water won't cure inflamed or itchy skin, it will keep you feeling healthy and well, and will combat moisture loss.
Humidify
It is often thought that it is the cold, harsh air of winter that causes dry skin problems. However, Today points out that it is actually the artificial heat that dries skin. Central heat, wood-burning stoves, a space heater, it doesn't matter what type of heat, it will cause the air to become dry. Plug in a few humidifiers around your home to keep moisture in the air during the most frigid days.
Pamper
You don't want to overdo it with products during the winter, especially cleansers and astringents that contain alcohol. You can, however, get a facial or body treatment to revive your skin. Exfoliating your skin and treating it with natural oils and moisturizers will help fight off dry patches and keep your skin feeling soft and supple, even during the winter.
Stop at the Spa at Breckenridge for a facial or body treatment to rejuvenate your skin after exposure to the harsh winter climate. Our skin care professionals can also help you develop a skin care routine that will help you feel soft and smooth all winter long.