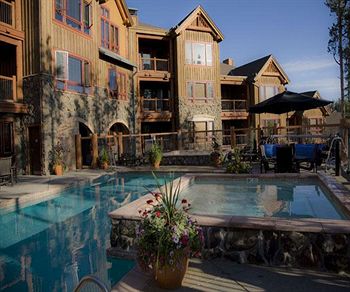 People go on vacations for all sorts of different reasons, but there's one central theme universal to all getaways: they're a time to de-stress and leave everyday worries behind. This is especially true of a spa vacation, where you have a chance to undo the physical damage that accumulated stress causes, while also giving your mind an extended break.
The massage is one of the most enduring parts of the vacation relaxation ritual. However, there's so much more to it than just laying in a towel while getting a rubdown. There are an incredibly wide range of massage options designed for different purposes, so many in fact, that people often get confused about the terminology and aren't sure what they're getting themselves into when they book a session.
In today's post, we'd like to briefly cover each of the different forms of massage therapy available. Once you're familiar with the intended benefits of each type, you can book the massage that's best for you!
Swedish Massage
This is the style of gentle, full-body rubdown that is most commonly portrayed as a massage in movies and television shows. It's meant for those looking for simple relaxation and a pleasurable experience. The massage is meant to be soothing and enjoyable; it doesn't go deep enough to work out serious issues with the muscles, but that also means there's no potential pain or discomfort. The masseuse will generally pass over the body with broad strokes and knead the muscles, applying light pressure with their fingertips or knuckles at certain points.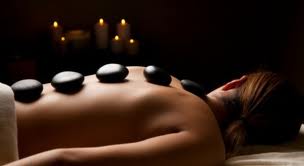 Hot Stone Massage
The hot stone massage is another one of the "lighter" types, meant more for relaxation and pleasure rather than addressing any serious physical therapy issues. As the name indicates, hot stones are placed all over the body, helping the muscles to relax and loosen with heat as the masseuse uses both their hands and the stones to perform the massage. The heat level is not meant to cause discomfort, but it will definitely be warm enough for you to notice it; it's not a massage you have to worry about accidentally falling asleep during! There's evidence of this massage technique being used as long as 2,000 years ago in ancient China, and cultures all over the world have a long history of practicing it.
Aromatherapy Massage
An aromatherapy massage pairs Swedish techniques with the aroma of heated essential oils to enhance the therapeutic qualities of the treatment. Before the massage begins, the masseuse will have you sample a range of natural oils to determine which scent is best for you. The essential oil is then incorporated into your massage oil so that you can not only enjoy the scent during the treatment, but will also see added physical benefit.
Chair Massage
This simpler massage style was developed to be done quickly, and without the client having to undress or get oil on their body. You may have seen people getting a chair massage in public venues such as shopping malls or at the beach. Since the clothes remain on during this massage, it focuses mostly on the shoulders, neck and back. A similar massage for the lower extremities is also available; it does not require the client to remove any of their clothing.
Deep Tissue Massage
This type of massage is meant to address established problems with muscle tissue, particularly in terms of loosening up knots that have formed. That potentially means some pain and discomfort, as the masseuse really digs in to work out the muscle tissue as thoroughly as possible. This isn't a type of massage meant for relaxation, as the process may not be fun. That said, while you may feel sore for a day or two afterward, this massage can lead to long-term relief of chronic pain and stiffness in the treated areas.
Mountain Recovery Massage
This unique style of massage was designed specifically to address issues people engaging in mountain sports tend to experience. Skiers, snowboarders, and athletes in general will enjoy this style of massage at the end of a long day. It's an adapted form of deep tissue massage, but one that is not quite as "hardcore" about digging into the tissue. Instead, it's more focused on stretching techniques combined with strong targeted pressure to help the muscles loosen up after a day of heavy athletic activity.
Scalp Massage
Scalp massages are designed to feel absolutely wonderful, but that's not all they do. The essential oils used are chosen to help nourish both the skin and the hair! It's also possible for these massages to clear stuffy sinuses and ease the pain of headaches. There's even evidence that scalp massage helps to thicken hair by stretching subcutaneous tissue!
While massage can be as simple as a means of relaxation, the benefits run the gamut from pain relief to improved circulation and immune system performance. Massage therapy has even been found by certain studies to provide relief to those suffering from anxiety and insomnia. You can check out the full menu of massage services offered at our spa by clicking here, and our prenatal massage treatments by clicking here. Whether you just need a rubdown to alleviate stress after a long day on the slopes, or you're looking for something to help with chronic pain, we've got something to offer every need!