Squeeze in one last summer event before school starts and head to the Breckenridge International Festival of the Arts. This event runs from August 11th-20th. The installations and performances included in this event will tantalize your eyes and entice the imagination. Art ranging from photography to interactive installations will be on display throughout the town. Performances include music, circus, and interactive drama. You can even catch pop-up performances and installations out on the trails outside of town. This festival will ignite all five senses. Here are some highlights you should plan to check out.
The Circus
Driftwood will be performed at the Riverwalk Center by the Australian circus quartet Casus Circus. Watch as they perform stunning feats of strength and agility. Tickets can be purchased in advanced for a Friday or Saturday evening performance or a Sunday matinee.
Trail Mix
Enjoy art and the trail with the trail mix series. This series includes various pop-up musical performances, as well as interactive art installations that can be encountered as you hike. These performances will take place on the Iowa Hill, Moonstone, and Illinois Creek trails. For directions to the trails and approximate performance times click here.
Making Art with Beeswax and Pine Sap
This is a two day workshop that runs from 9-4 beginning August 12th. This workshop will teach you how to use the encaustic method to create your own stunning work. The cost of the class is $115 and you must register 24 hours before the class begins. There are many workshops throughout the week including guided projects and activities geared for kids.
Los Trompos
Los Trompos is an interactive, outdoor installation that is inspired by the quintessential children's toy, the spinning top. Mexican designers, Héctor Esrawe and Ignacio Cadena, use Latin American inspired colors and designs to make vibrant, spinning sculptures that can be touched and even ridden. Delight your children or your inner child with this inviting installation.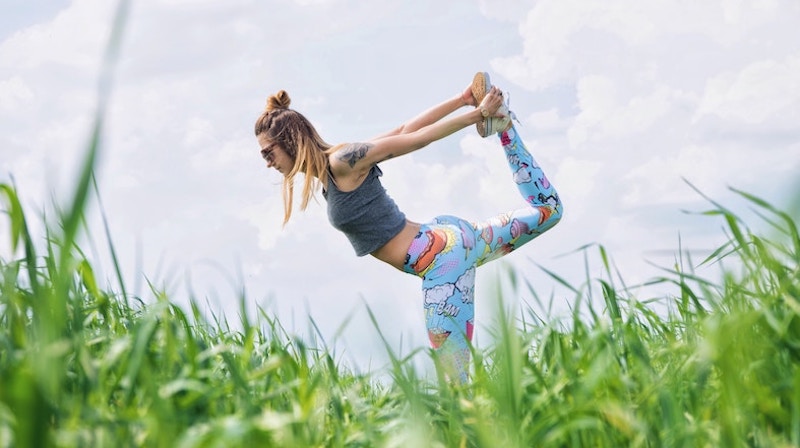 Acoustic Flow
Start your day feeling fresh and centered. Enjoy yoga, meditation, and healing arts on the Riverwalk Center lawn. Each session is accompanied by live music and fresh air. This free event will take place five mornings throughout the festival.
Monuments
This projection art will be featured every evening of the festival, starting after dark until 11:00 pm. Matt Walsh, a projection artist, incorporates images of portraits and the forms of trees to create mesmerizing works of living art.
See the Full Schedule
These highlights are just a few of the many events and installations taking place throughout the festival. For a full schedule and description of all the events visit BreckCreate. BIFA is the ideal place to experience a broad range of art that is inspired by and interacts with the mountain environment.
Photo: "Los Trompos (Spinning Tops) on the Sifly Piazza at the High Museum" by Vikramjam