If you're coming to Breckenridge on vacation, then your goal is probably to relax. However, after all the stress of planning a trip and getting the family out on the ski slopes, you might have your entire vacation pass you by without feeling like you've been able to stop to take a breath.
With the right kinds of strategies, you can have an incredibly fun vacation while still finding yourself more relaxed than you've felt in quite a long time. Here are four of my favorite ways to unwind in Breckenridge: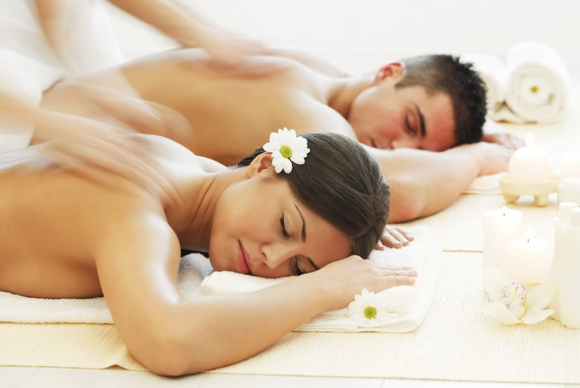 Get a Massage
If there's one thing that can help you unwind from the stress of your daily life and from planning a great vacation, it's getting a massage. When you get a massage from a real expert, you'll end up getting all kinds of benefits beyond just relaxation.
According to many massage experts, there are quite a number of reasons to consider getting a full-body treatment, including:
Strengthening your immune system – A full-body massage will stimulate your lymph nodes, which has a tremendous impact on your ability to fight off illness.
Increasing your blood circulation – Increased circulation makes it easier for your body to bring essential nutrients and oxygen to your entire body. The lower blood pressure that comes with better circulation will also help you feel more relaxed.
Decreasing your feelings of depression or anxiety – When you receive a massage, you will find that you're able focus more easily and have a clearer mind. This can contribute to reduced feelings of stress and anxiety.
There are a number of different types of massages you can receive, depending on the kind of effect you'd like your massage to have. You can ask your massage therapist for any of the following common massage types:
A deep tissue massage is perfect for relaxing and healing injured muscles, tendons, or ligaments. If you've been suffering from a lingering injury, this is the method for you.
A Swedish massage is a lighter massage technique that's designed explicitly to help you relax and unwind. This is ideal for anyone who simply needs to let go of a lot of pent-up stress.
A focused massage is directed right at the most tense points on your body in order to encourage them to loosen up. If you can release the tension in these points, then you're going to feel more relaxed overall.
Spend an Evening With Friends
A lot of people who come on a ski adventure in Breckenridge show up as part of a larger group of family and friends. The truth is that time spent in comfortable social settings will help to boost the oxytocin levels in your brain, which can contribute to your ability to relax and feel more at ease. In fact, if your social activities involve plenty of warm hugs, you'll be able to improve your oxytocin levels even more.
Of course, if you're going out with friends, you might want to make sure you look your best. This can mean anything from finding a great outfit to wear all the way to getting some waxing or tinting done. The better you look, the more relaxed and confident you'll feel when you step out into one of Breckenridge's great restaurants or bars.
Group Spa Treatment
If you want to combine all of these different ideas into one unbeatable way to relax, then a group spa treatment is just the thing to do. When you organize a group spa day, you will be able to enjoy time with friends, increase your confidence in how you look, and receive the kind of massage that will wash away any stress or anxiety that's been keeping you on edge.
With a combination of massages, facials, hot stone treatments or a spa treatment will get you to a level of relaxation that you might not have thought possible. For anyone who wants to get the maximum impact in a short amount of time, it's easy to see how a group spa day can be the right option.
Spend Time Outside
This point might seem obvious to anyone who's coming to ski in Breckenridge. After all, the outdoors is one of the biggest draws to the area.
What you might not realize is that there are many health benefits to simply being out in nature. There is a lot of evidence pointing to some incredible benefits of getting outside, enjoying some sunshine, and experiencing the beauty of the mountains.
There is a direct link between exposure to sunlight and your body's ability to produce vitamin D. This crucial nutrient plays a role in your ability to fight off disease, get rid of stress, and generally remain happy.
If you're spending time outside, it's likely that you're going to be engaging in physical activity. When you exercise, it can help reduce your feelings of anxiety and stress. At the same time, the use of your muscles will ultimately leave you feeling much more relaxed.
Whether you're going hiking or skiing, a few hours of fresh air and sunshine will do wonders for your stress levels. Once you've come in from a long day of exploring the area on foot or on skis, you may feel some tension or pain in your muscles and joints. In order to lock in the benefits of a day spent outside, you may want to consider a full-body massage when you come back inside.
Once you're feeling relaxed from your exercise and your full-body massage, you can cap off the day with a few drinks on an outdoor patio. With friends, the great outdoors, and the relaxing effects of your spa treatment running through your body, you'll realize that this is exactly what you were looking for in a trip to Breckenridge.
Vacation or Relaxation: Why Not Both?
While a trip to Breckenridge is always going to be an exciting and invigorating experience, it's important to make sure you make time to relax. It's easy to get caught up in your travel plans and forget that one of the goals of a mountain vacation is to let go of your stress and troubles.
Breckenridge is full of opportunities to turn your vacation into a relaxing getaway. When you combine the beautiful outdoor environment, the social atmosphere, and a few choice spa treatments, you can come away feeling better than you've felt in years.
Have you had any experience with massage therapy in the past? What other ways of relaxing do you use to fight stress and anxiety?